Counterpoint Research published its BoM (bill of materials) for the Apple iPhone 15 Pro Max, priced at $1,199. According to the report, components for the base 256 GB model are $502, with the A17 processor and the new telephoto camera bringing an increase over the predecessor.
The analysts revealed the BoM cost is $37.7 higher than last year's iPhone 14 Pro Max with 256 GB, also launched with a $1,199 price tag.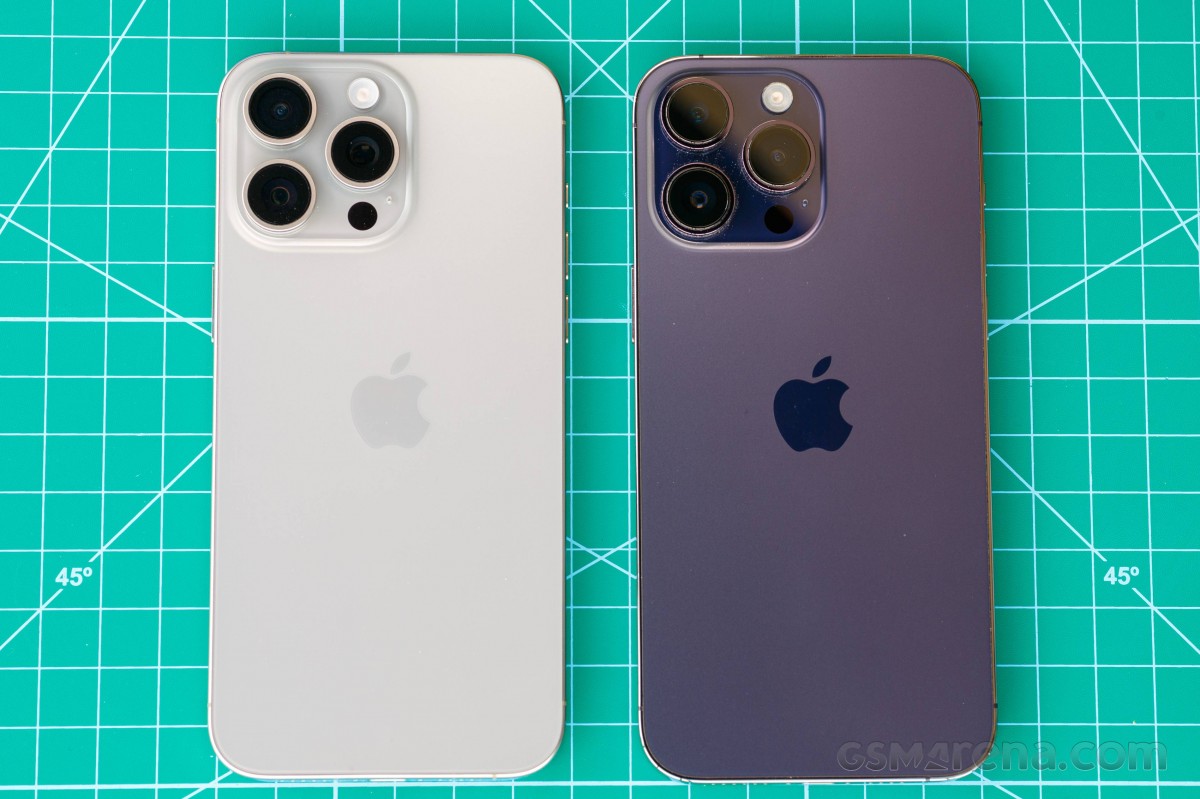 New Max vs. old Max
The analysts said the A17 Pro chip is $30 more expensive than the A16 Bionic, mostly because it is made on the 3nm process technology.
The periscope telephoto camera is a first for iPhones. Lante Optics is the supplier of the prism, while Cirrus Logic and LG Innotek make the 3D sensor-shift stabilization mechanism. The overall increase is $25.1 (34%), but Counterpoint bundled all cameras, including the Face ID and ToF modules in the calculations.
Another slight increase in price is the titanium alloy casing, which is $7 more than the stainless steel frame from last year.
Apple increased the RAM in the iPhone 15 Pro Max. It is now 8 GB (up from 6 GB in the predecessor), but because of the downtrend in the memory market, the price actually dropped $16.8. The display of the new iPhone did not change, and since the display price is also in a downtrend, Apple paid $4 less to Samsung Display and LG Display.
Apple iPhone 15 Pro Max
Apple iPhone 14 Pro Max
Components form 42% of the final price, but there's also the price of manufacturing, shipping, and marketing to consider, not to mention the substantial R&D costs.
We also have our own comparison between the iPhone 15 Pro Max and iPhone 14 Pro Max. We went through all key segments and have a conclusion about which one is better, depending on user preferences.