Posted on: October 31, 2023, 05:23h. 
Last updated on: October 31, 2023, 05:26h.
A man linked to the theft of more than $1M from the Circa Hotel & Casino was sentenced to a year in jail on Monday.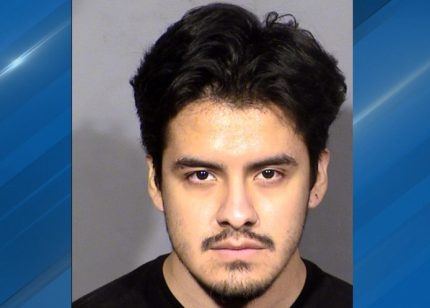 Erik Gutierrez Martinez, 24, was given the sentence after he pled guilty to a single count of theft of more than $100,000.
Clark County District Judge Jasmin Lilly-Spells said if Gutierrez Martinez successfully completes his sentence at the Clark County Detention Center, he will not have to spend additional time in a state prison.
Otherwise, he could be given an additional 36-to-96-month sentence. He played a key role in the scam, prosecutors said.
He's a bag man for a highly sophisticated criminal organization," Clark County Deputy District Attorney Austin Beaumont said in court.
Before sentencing, Gutierrez Martinez admitted to the judge, he did something that was "very stupid," according to Las Vegas TV station KLAS.
"I went into this to get something for nothing, and I am paying the consequences," Gutierrez Martinez confessed in the courtroom.
This isn't what I want to do or what I ever wanted to do," Gutierrez Martinez added. "It was a mistake."
On June 21, Las Vegas Metropolitan Police Department (LVMPD) officers seized $850K in cash at his home.
The cash was stored in a "large bag of US currency bundled together with the name Circa written on the bundle," DailyMail.com reported. The Circa is located in downtown Las Vegas.
The money was part of a scam that netted over $1M from thefts at Circa, Eureka Casino Resort in Mesquite, Nev., and the Golden Nugget in Laughlin, Nev.
Gutierrez Martinez admitted to involvement in the Circa theft, under the plea deal.
Fire Prevention Scam
In June, a person who claimed to be the owner of the hotel told a Circa cage employee over the phone they needed $320K. It was supposedly to pay for fire-prevention expenses.
A cage supervisor delivered the cash in four payments. The payments were for $314K, $350K, and $500K, as well as smaller amounts. The total amounted to $1,170,000.
A car involved in the scam belonged to Gutierrez Martinez's aunt, authorities said. He was charged.
When the scam was revealed, casino employees lost their jobs, KLAS reported.
Hand Sanitizer Plot
Also, last March, a casino cage supervisor at the Eureka casino took $250K from the gaming property and delivered it to Gutierrez Martinez at a gas station, authorities said. She was told it was to pay for hand sanitizer.
In addition, in March the Eureka casino was targeted again in the scam.
A check appeared to be missing, so a casino worker took $250K in cash and delivered it to someone in Las Vegas, who turned out to be Gutierrez Martinez.
But Gutierrez Martinez's attorney, John Turco, said his client gave the money back to the casino employee.
No word if any others involved in the scam will be prosecuted.