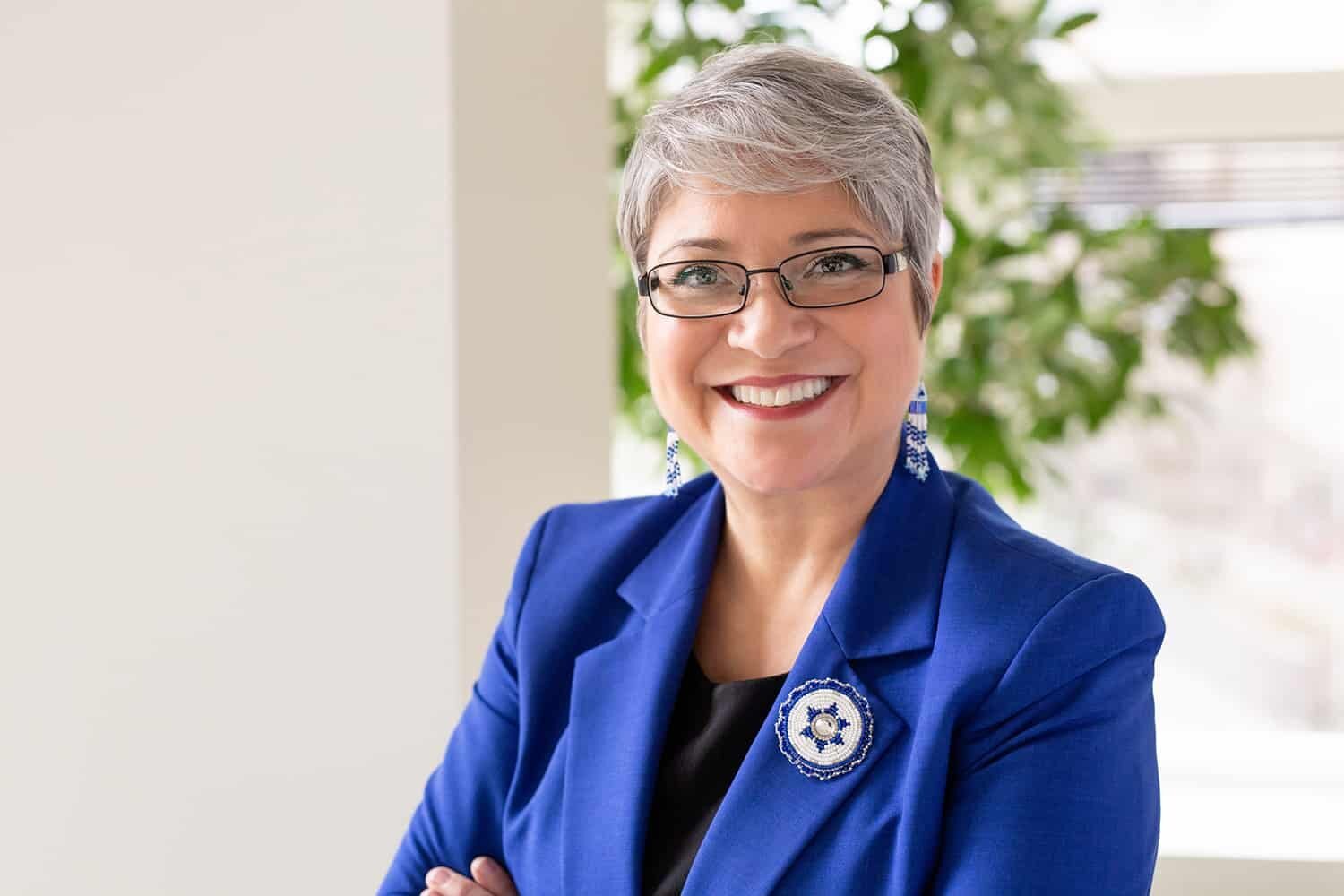 "No job was below me to pay my bills and get myself through college," Maia said of her experience. "I was humbled, and now I feel fortunate to be where I am in my career." However, when Maia realized she wasn't content with her academic track, she applied for and received an internship with the late Olympia Congresswoman and environmentalist Jolene Unsoeld, which sealed Maia's ambition to practice environmental law
"I had an incredible experience with her, working to support constituents with several environmental emergencies like a mysterious fish kill and the aftermath of a flood event," she said. "I fielded the calls that would flow in for Congresswoman Unsoeld and helped her constituents navigate these situations."  
After finishing her internship and graduating from TESC, Maia enrolled in the Sandra Day O'Connor College of Law at Arizona State University, where she mastered environmental law, focusing on Tribal law. Here, she found her calling to pursue ecological conservation, taking an interest in environmental issues facing Indigenous people, who endure higher exposure to toxic pollutants, contaminated air, and unsafe water.  
Before joining Cascadia Law Group and TNC, Maia first joined the Ecology Division of the Washington Attorney General's Office in 1994, and eventually landing the position as the head of Ecology's Water Resources Program in 2010. Governor Jay Inslee appointed her Director of Ecology in 2013, where Maia made history by not only becoming the first Native American to serve in the state Cabinet, but also as the longest-running Director of the Washington State Department of Ecology until January of 2020. She oversaw a team of 1,700 employees and managed a biennial budget of $2.3 billion. She achieved success in carbon emission reduction, water resources, and water quality management.  
Maia championed stringent water quality standards on behalf of her vulnerable populations, confronting the Trump Administration's attempts to overturn clean water protections. She also tackled the challenge of containing leaking radioactive waste at the Hanford Nuclear Reservation. She thwarted the construction of a massive coal export terminal. Moreover, she fought for climate change adaptation, supporting projects addressing sea level rise and adopting a state regulation to reduce carbon pollution.  
Maia first encountered TNC while working on a joint project to acquire more than 50,000 acres in the Teanaway Watershed, one of the most significant land purchases in the history of Washington State. The watershed in Eastern Washington is a tributary to the Yakima River and has historically been a valuable yet contentious resource among neighboring communities. The project was a collaboration between the state of Washington, the Department of Natural Resources, the Yakama Nation, The Nature Conservancy in Washington, and other partners. Today, the area is preserved as a community forest while maintaining critical habitats for wildlife, including endangered species such as bull trout, steelhead, and Chinook salmon.  
Maia's role in the bipartisan legislative effort to raise funds for the acquisition was "bringing characters together with different interests that put individual interests aside for the greater good." She collaborated with an "unlikely ally" for environmental preservation, Republican Senator James Honeyford, as a key in the transaction who brought farmers to the table to support a sustainable, cool, clean water supply in the face of drought and climate change.  
"Once you find a common interest, you have a foundation for connection," she said about her approach. "Once you have a foundation, you can find a second or third common interest. You slowly peel the pieces back and end up with people who like and respect one another."  
As Partner at Cascadia Law Group, Maia is an effective facilitator bridging people's differences and fostering understanding to reach common goals. Her role spans various environmental matters, including energy policy, climate change, and air quality, guiding municipal, government, and Tribal clients. The Nisqually Tribe, which welcomed Maia's family to the Olympia area when she was a teenager, is one of her clients. Now, she advocates on their behalf to ensure the Federal government upholds the rights reserved in the 1854 Treaty of Medicine Creek.   
"The Nisqually Tribe's commitment to collaboration and positive engagement resonates deeply with me," Maia explained. "I consider this approach as 'quiet work,' which yields faster outcomes and paves the way for meaningful change." Particularly close to Maia's heart is her role on the board of the Nisqually River Foundation, where she helps steward a healthy watershed. 
Beyond Maia's professional endeavors, preserving and celebrating her Indigenous ancestry is part of her life's purpose. She connects with her roots through traditional beading and participating in Tribal dances and singing, activities bonding her with her family. She also fiercely supports her daughter's budding career as an artist in film and media exploring the Indigenous youth experience. To maintain an active lifestyle and forge a bond with the natural world, Maia finds solace in activities such as beachcombing and the sport of pickleball. When things get tough, she relies on kindness, a cornerstone belief guiding all aspects of her life.  
"Kindness is a tremendous source of strength for me," Maia affirms. "I genuinely believe that each person possesses a wonderful capacity for kindness within them. This belief sets the stage for positive transformations and lasting change."