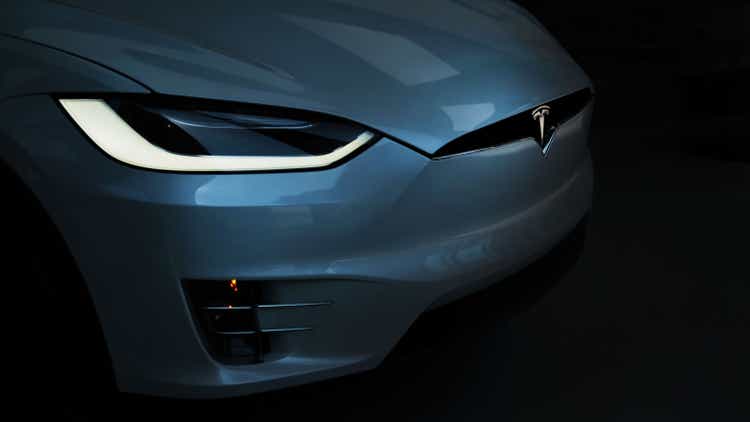 Tesla (NASDAQ:TSLA) continued to drift slowly higher on Thursday with investors still reacting to some of the developments flowing out of the annual meeting earlier in the week.
Elon Musk warned during the meeting that Tesla (TSLA) is not immune from what could be a tough period for the economy and additional pressure on consumer discretionary spending could be seen. However, he also surprised with a tease that Tesla (TSLA) will try out media advertising and highlighted that new models are in the works.
Wedbush Securities analyst Dan Ives said investors saw a rejuvenated Musk that now can focus more of his energy and time around Tesla with the Twitter CEO job handed off. Ives and team believe Musk will be CEO of Tesla at least for the next five years with FSD, Cybertruck, global production expansion, and new model development all key endeavors.
The firm maintained an Outperform rating on Tesla (TSLA) and price target of $215. The aggressive price cuts and decision to advertise are both seen as positives for the electric vehicle juggernaut, although China is considered a wildcard.
In Morgan Stanley's post-meeting breakdown on Tesla (TSLA), analyst Adam Jonas said the firm expects up to ten different model shapes by the end of the decade. "We estimate Tesla's current model line up (S, X, 3, Y) address no more than 15% of the segments in the US market, leaving over 85% of light vehicle segments completely unaddressed," observed Jonas.
Morgan Stanley has an Overweight rating on Tesla (TSLA) and price target of $200.
Shares of Tesla (TSLA) added 0.45% in mid-day trading on Thursday and are up close to 4% over the last week.
More on Tesla: