Tools such as ChatGPT and DALL-E have opened the artificial intelligence floodgates and promise to permanently transform the way agents operate. But there's so much more to explore.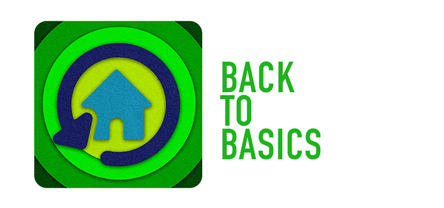 There's so much noise out there on how to navigate a challenging market. This April, let Inman help you cut through the clutter to make smart business decisions in real time. All month long, we're taking it Back to Basics and finding out how real estate pros are evolving their systems and investing personally and professionally to drive growth.
In recent days, Inman has explored tales of viral-but-fake images, real estate agents who are getting computer-generated headshots, and even cookie recipes conjured from a digital hive mind.
But the through line among all of these disparate-sounding tales is that they're all products of artificial intelligence. Thanks to an explosion of new AI tools that began last year with ChatGPT, the public — including the real estate community — is gradually turning more and more to bots for tasks that previously required human intervention.
Inman's previous stories on this topic aimed to provide context for what's happening. But what follows is something different: A long list of resources that real estate professionals can actually use, whether they're dipping toes in the AI waters or going all in and asking bots to them save time and money. And while it remains to be seen at this point where this still-nascent field is headed, it's already clear that AI is poised to radically change how housing professionals do business.
Table of Contents
The chatbots
Chatbots have been around for years, but recent technological advances created a tsunami of interest in their abilities. They also happen to be the most popular AI tool among many real estate professionals, who are using them to write listing descriptions and branding copy.
The image generators
These tools can generate images that look like realistic photos, illustrations, comic books and even baroque paintings. Real estate professionals are now beginning to look at image generators as a way to imagine new developments, visualize properties and even conjure better headshots.
AI-powered real estate platforms
Numerous real estate companies are currently experimenting with AI. The applications vary, but over time these types of innovations are likely to become the most useful form of AI for real estate agents; though ChatGPT might be handy for writing copy, AI that gets built into other tools has the potential to tackle everything from contracts to title and escrow.
This is a rapidly expanding field, but we'll keep updating this section as we hear of useful new tools.
Other more exotic AI tools
While chatbots, image generators and real estate-oriented platforms might be the most visible AI tools at the moment, there are a variety of other options that can perform even more exotic tasks. The list of such tools could be nearly infinite, but here are a few worth knowing about: