Hopefully you caught that on April 29th, we are having a plus size brunch event in Los Angeles, the TCFStyle Brunch! If not, no worries, we are here to share the coolest updates, news, and partners that will have you excited to attend!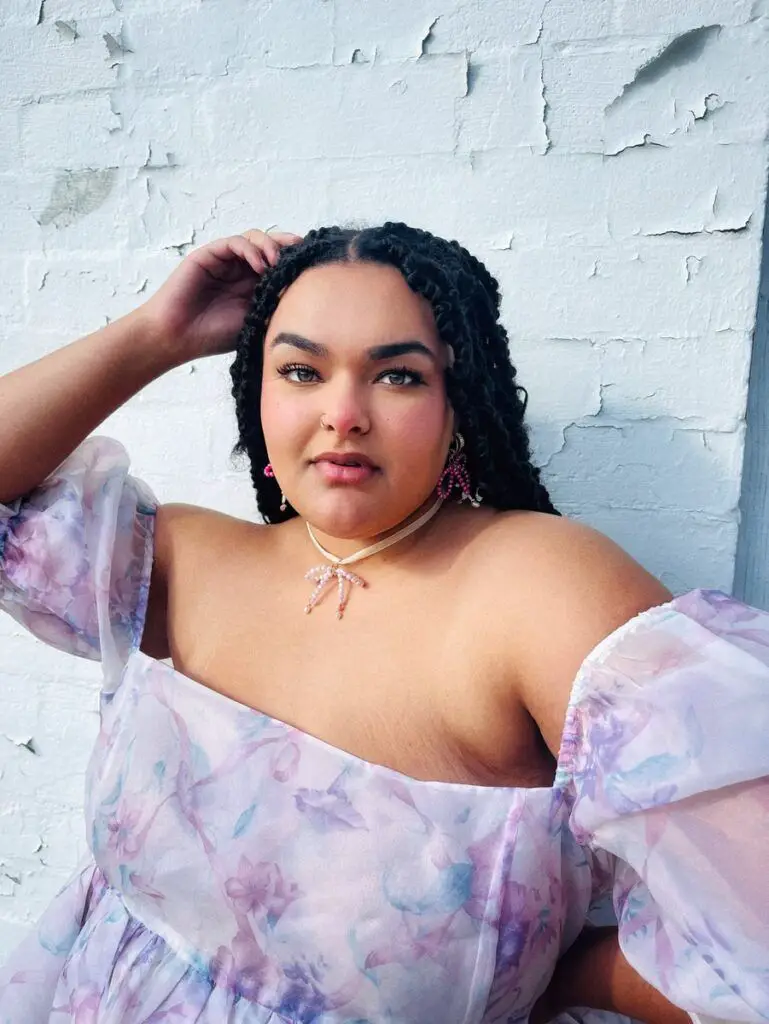 So, for starters we are excited to have BOTH Marcy and Jen of The Plus Bus to serve as our hosts for the event! From keeping the vibe exciting to the crazy amazing door prizes, this is going to be an eventful day!
Guests will enjoy a fun panel discussion with our fancy fashion and style guests as we talk about spring fashion and being Plus in LA. Our panelists include: Essie Golden, Daniel Franzese, Kat Eaves and Melissa Mercedes and will be moderated by me, Marie Denee!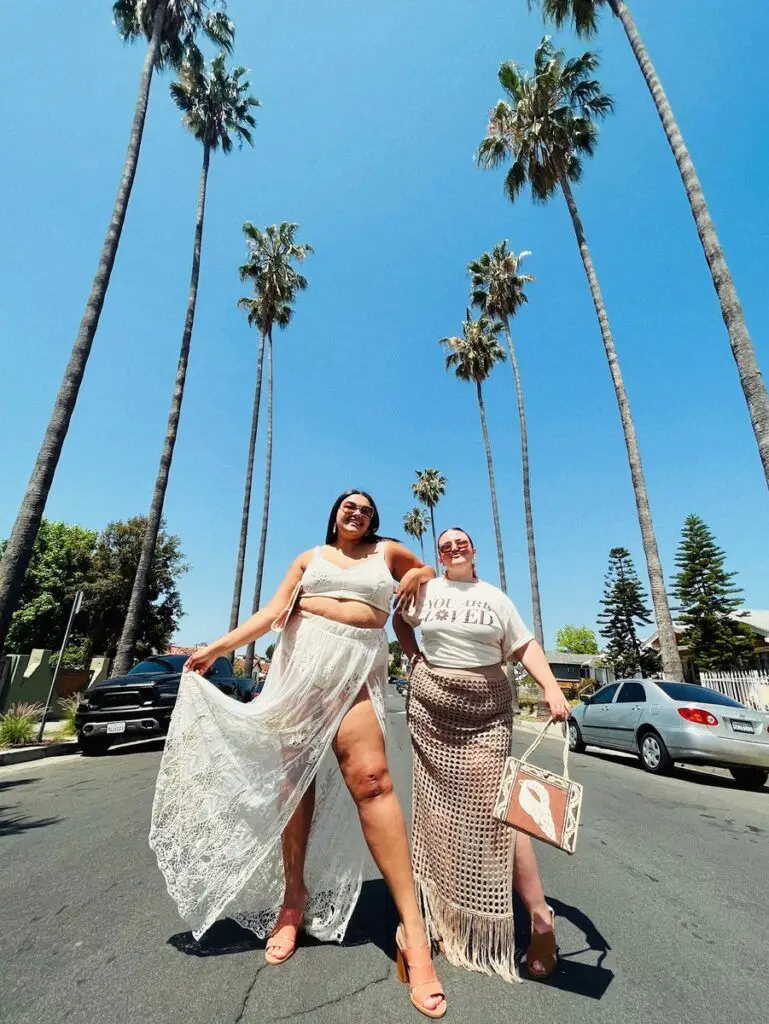 A NEW *fun* development for the TCFStyle Brunch LA and the Big & Tall men:
We have teamed up with The Bigger Picture and National Curves Day for the West Coast version of the Fashion Mob. Calling all of the Big & Tall men, you are invited to our TCFStyle Brunch LA as well!
"The Big & Tall community represented by National Curves Day, Inc., actively took matters into their own hands by launching "The Bigger Picture, A Plus-size Male Campaign" accompanied by a flash mob fashion segment sponsored by Johnny Bigg."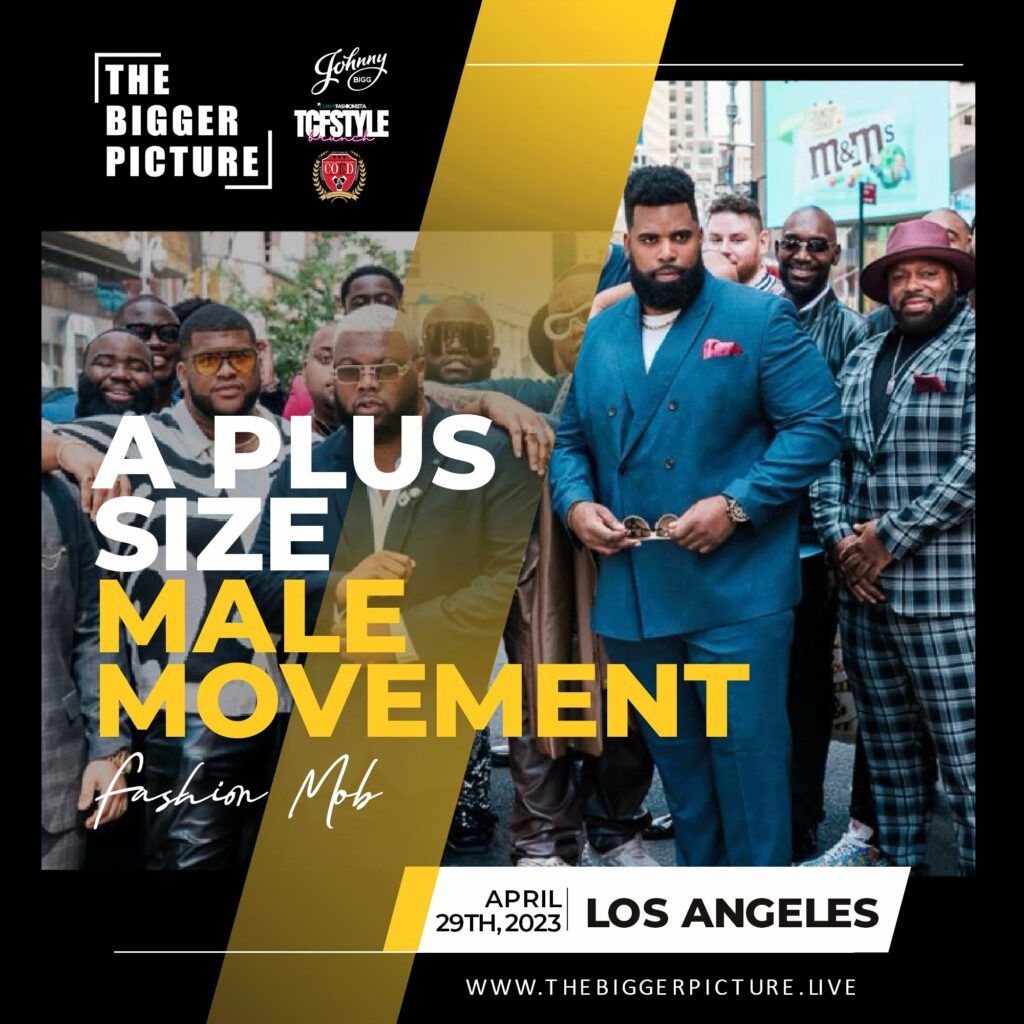 Right after our event, there will be a Big & Tall Fashion Mob that will showcase, highlight and celebrate the style and visibility of Big & Tall men! On the heels of the Fashion Mob NYFW, this activation is happening in LA.
So, if you know or are a Big & Tall guy, have been looking for community and want to show off your style make sure you score your ticket to the TCFStyle Brunch LA!
Sounds exciting right? We have to make sure that the men are also welcome!
But that is not all!
We will have a best dressed contest, where the best dressed, chosen by our attendees, will score a gift card AND a style box! "The Best Dressed" is provided by National Curves Day, Inc. + The Bigger Picture, who with partnered Velve Doré to curate and hook up one of you with a Style Box valued at $500 to the Best Dressed winner and $100 visa gift card!
You will be able to shop local plus size brands, including The Plus Bus, byVinnik, Chouette Designs and a few more! We will also have a slew of exciting door prizes- just for attending the event!
Whew… that is a lot, right?!
Well, what are you waiting for?! Get your TICKETS now! You definitely won't want to miss this day!
Buy your TCFStyle Brunch LA tickets here!
There are two ticket options for the TCFStyle Brunch LA, VIP and General! In addition to a catered meal and mimosa bar, VIP includes Valet parking, extra items in your gift bag and preferred seating! Fancy, right… Right!
We also have to give a special thanks to our sponsors who have helped to make this event happen: Big Fig Mattress, Eloquii, The Plus Bus, Chouette Designs, and byVinnik!
We cannot wait to see and meet you IN REAL LIFE! Come dressed to impress and ready to socialize!