None
What a way for a Virgo to kick off the week! Your galactic guardian, winged Mercury, is once again moving forward in your sign, giving you carte blanche to put your hopes and dreams—and desires—first. And supercharging that permission slip is Mercury's twice-annual supportive trine with galvanizing Pluto in Capricorn and your fifth house of creativity and amour on Thursday, October 6. To make the most of this action-oriented angle, clear out as much calendar space and mental bandwidth as possible, so you can jump on any plum opportunities that come your way. That may be trickier than it sounds given the fact that, at your core, you're a work-and-service-oriented person and tirelessly humble. But you have been known to do what's needed to move the needle when it comes to making art—or making love—so smart money is on Virgo this week. Keep your eyes open, ears perked up, and be ready to say yes to something that makes your heart skip a beat!
The odds of something appealing coming your way increase dramatically starting on Saturday, when intensifying Pluto ends its frustrating five-month retrograde in your passionate fifth house and resumes forward motion. During this seemingly endless cycle, you may have endured reversals, slowdowns—and even shutdowns! No doubt a hair-raising plot twist or two were part of the action. But starting this weekend, with Pluto back on track, you can shift back into the express lane to your desires. Romance is sure to be a theme to some extent, and if you're single, stop settling for way less than you know you want—and deserve! Ask friends to make introductions or host your own singles cocktail parties. Pro tip: When you DO meet engaging people, ease up on the Virgo criticism and give people a realistic chance to find their comfort zone with you. In an LTR but the boudoir action is less than ideal? Make it your mission to experiment, whether with a romantic getaway or some quality time with boo and the Kama Sutra!
Are you ready for a tsunami of seductive waves? Your personal emotion ocean may get flooded with erotic energy on Sunday as the year's only Aries full moon raises the tides in your sensual and intimate eighth house. The vibes will only crescendo over the next two weeks (peak "manifesting" time for this lunar lift) as the moon wanes. What's missing in your love life, Virgo—and what are you personally prepared to do about that? Regardless of your relationship status, this illuminating lunar phase can bring clarity and motivation to blast ahead on one of your amorous ambitions. The more focused your dream, the more likely you are to achieve it, so get this intention onto paper or a vision board. Feeling uncertain? Work with a relationship coach to find whatever is blocking you from lasering in on it. Or just go with good ol' trial and error till you discover your own amorous true north. Under the inspiration of this full moon, it's not a bad idea to experiment with a totally different approach to mingling and dating if you're single, or lovemaking if you're attached. This trailblazing Aries moon can inspire you to seriously mix it up!
More From ELLE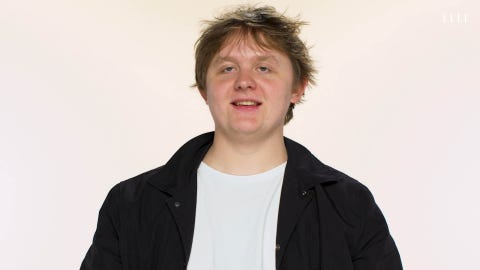 Identical twin sisters Ophira and Tali Edut (The AstroTwins), have been ELLE.com's official astrologers for over a decade. They are the authors of several astrology books, including their popular yearly horoscope guides, and have read charts for celebrities including Beyonce, Karlie Kloss and Emma Roberts. For their spot-on predictions, books and online courses, visit them at  astrostyle.com.