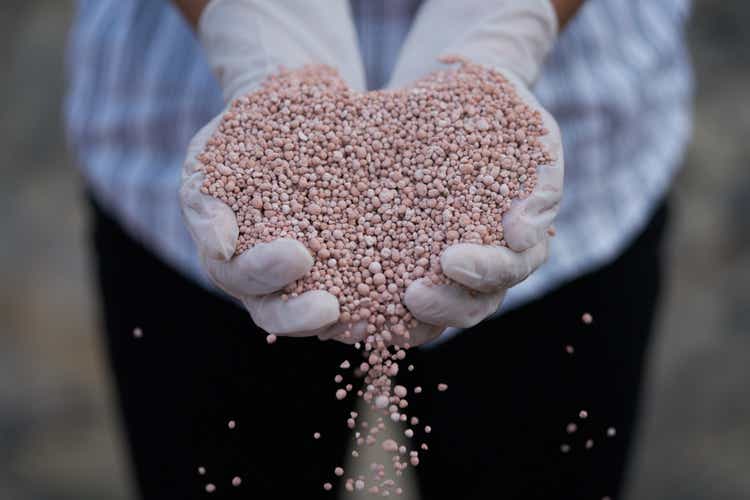 Nutrien (NYSE:NTR) +1.3% post-market on Wednesday after posting better than expected Q2 adjusted earnings, sparked by soaring prices of crop nutrients that more than offset rising natural gas costs and reduced sales volumes, as it concluded a first-half that delivered record earnings of ~$5B.
Q2 net income more than tripled to $3.6B, or $6.51/share, from $1.11B, or $1.94/share, in the year-ago quarter, while revenues rose 48% Y/Y to $14.5B, which fell short of analyst estimates.
Nutrien Ag Solutions delivered record adjusted EBITDA in Q2 and H1, as a result of strong sales and gross margin growth.
But the world's largest fertilizer producer cut its full-year guidance for adjusted EPS to $15.80-$17.80, in line with $16.97 analyst consensus estimate, from its prior outlook of $16.20-$18.70, as well as adjusted EBITDA to $14B-$15.5B from $14.5B-$16.5B, primarily due to lower expected Nitrogen earnings as a result of lower nitrogen benchmark pricing and higher natural gas costs.
Nutrien (NTR) also lowered potash and nitrogen sales volume guidance to reflect the impact of lower application in North America this spring.
The company said guidance includes plans to allocate ~$5B to share repurchases in 2022.
Nutrien (NTR) shares have gained 7.5% YTD and 38% during the past year.